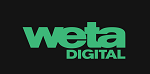 SUMMER UNDERGRADUATE ARTIST INTERNSHIPS 


After a very successful intake last year, Weta Digital are very pleased to again be offering SUMMER UNDERGRADUATE ARTIST INTERNSHIPS across a variety of roles.  
We have up to 4 positions for Digital Artists. Departments confirmed are: Virtual Art, Lighting, and VR.
For our roles, we are particularly looking for students who will be returning to school at the end of the summer to complete their studies.
Our internship opportunities are quite special as our facility houses top talent from around the globe, world class experts in their field.  Our interns will get to experience our culture of excellence while working on high profile projects.  If you think an opportunity at Weta Digital might be for you, here are some of the traits we are looking for:
A motivated self-disciplined learner

 - Across all our teams are individuals who have put in extraordinary effort to develop the skills they use every day.  They have done this for the passion they have for what they do.  We are looking for that kind of passion.

The ability to work well on a team

 - Film making is a collaborative endeavour.  Working well with others is essential.  The whole is greater than the sum of it's parts!

Exceptional talent 

- We are always on the lookout for exceptional talent, and we know how to spot it!
Applicants must have:
NZ Residency or Citizenship

Be an Undergrad, returning to school after the summer.

Able to relocate yourself to Wellington for this opportunity

Preferred availability from 

13 November, 2017 – 26 January, 2018

Have a portfolio or showreel of your work available online
If this sounds like you, we are looking forward to hearing from you. Applications close Friday 22 September.
Please apply here, including your CV, link to showreel and/or portfolio, and a cover letter telling us why you should have this opportunity, highlighting which department interests you the most and why.